First act 2 : echange of greetings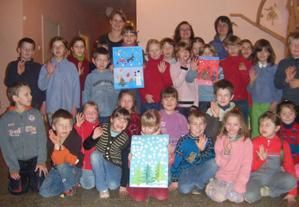 Primary and preprimary level kids and teachers with the postcards made by themselves. These postcards will send to France in original.
Grazina Baravikiene (preprimary level and kindergarden group); Alyte Obeleviciene (primary level, I and II classes); Daiva Dailideniene (primary level, III and IV classes).